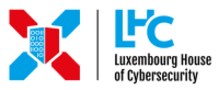 Luxembourg House of Cybersecurity (https://lhc.lu/) is the backbone of leading-edge cyber resilience in Luxembourg and acts as a bridge between industry & institutions with the aims of fostering a secure and thriving open data economy.
The agency focuses on capitalising and further developing collaboration, innovation, competencies and capacity building.
Along with its two hosted centres CIRCL (Computer Incident Response Center Luxembourg) and NC3 (National Cybersecurity Competence Center) as well as its partners, LHC supports, fosters and serves a wide range of sectors: Research, Industry, Education, Defence, Health, Civil society, and more.
LHC's areas of expertise:
Competence & capacity building
Innovation & industrialisation
Testing & guidance services
Ecosystem animation & promotion
Incident detection and response
International policy expertise